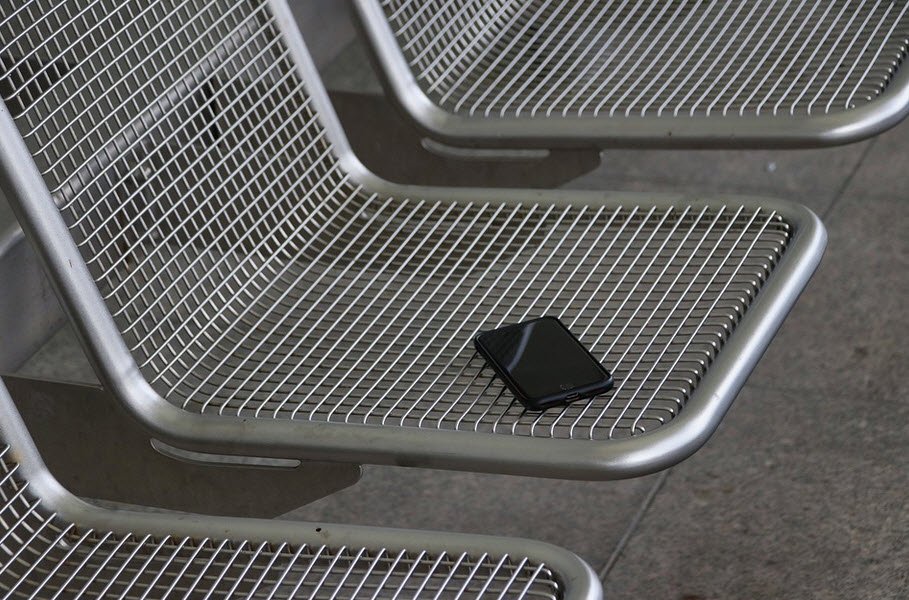 Mobile phones have become an integral part of everybody's life and the mobile phone has transformed from being a luxury to a bare necessity. Increase in the purchasing power and availability of numerous low cost handsets have also lead to an increase in mobile phone users.
Theft of mobile phones has risen dramatically over the past few years. Since huge section of working population in India use public transport, major locations where theft occurs are bus stops,railway stations and traffic signals. Many Insurance Companies have stopped offering Mobile Theft Insurance due to a large number of false claims. When anyone looses his/her mobile phone, more really matter, are lost.
Suggested Read:
One might have just thought that his/her cell phone is much safer than a PC that is very often attacked by viruses; however, criminals made this thought as false statement.
Tips to Secure your Cell/Mobile Phone from being Stolen/Lost
Nowadays, mobile/cell phones are be becoming fancier and expensive hence increasingly liable to theft. Criminals are interested in accessing wireless service and seek potential possibility to stealing the ID.
Ensure to note the following details about your cell phone and preserve it in a safe place;
Your phone number;
the make and model;
color and appearance details;
PIN and/or security lock code;
IMEI number.
The International Mobile Equipment Identity (IMEI)
It is a number unique to every GSM, WCDMA and iDEN cell phone, it is a 15-digit number and can be obtained by entering *#06# from the keypad.
The IMEI number is used by the GSM network to identify valid devices and therefore cab be used to stop a stolen phone from accessing the network in that country. For example, if a mobile phone is stolen, the owner can call his or her service provider and instruct them to "lock" the phone using its IMEI number. This will help to stop the usage of phone in that country, even if a SIM is changed.
Add a security mark on your cell phone. Use permanent marker and print your alternate contact number and short address on your cell phone instrument as well as on battery. In case someone finds your handset. It is easier to contact you if the finder of your cell phone would like to return it you.
Set a password and ensure the password is strong enough so that a finder of your cell phone cannot easily guess it.
In case of loss of your cell phone, register a complaint with cell phone service provider immediately, using your IMEI number to enable your service provider to block your cell phone and your account details. Preserve all the details of launched complaints , that is, obtain confirmation in writing from your service provider that your phone has been disabled.
In case of loss of your phone, register a complaint of the police station and obtain FIR, Preserve all the details for launched complaints, that is, FIR report.
Keep on eye on your phone while traveling. During the security check at the air port security, ensure to retrieve your cell phone immediately once it enters the x-ray machine-criminals often steal phones during these vulnerable seconds.
Keep Wi-Fi and Bluetooth OFF when it is not required to be in use. Airports, coffee shops, hotels and all other public places wherever free Wi-Fi zone is available, criminals always have on eye to seek the vulnerability to steal information.
Periodic backup is important and especially if you are traveling, backup before traveling is necessary. It takes only few minutes to take backup but it is always helpful in case you lose your cell phone during traveling.
Do not forget to apply all the updates for cell phone software/firmware,received from manufactures, which are routinely provided to update vulnerability fixes.
Only download applications from reputable sources-specific care should be taken while downloading plug-in applications on the cell phone. It is always advised to use the recommendations provided by cell phone manufactures to download directly from the Web.
Install Anti-theft software on your cell phone
Anti-theft software does not allow the criminal to use another SIM card in the stolen cell phone. When a SIM card is changed , the system asks for a verification code. Even if the criminal manages to break this code, the phone sends out a message regarding the change of SIM to two selected contacts from the cell phone contact directory with the new SIM number.
So, it becomes easy to trace the cell. Only the owners of the cell phone will know about the installed anti-theft software, as it does not show any icons on the menu