500+ Abbreviations Related to Routing and Switching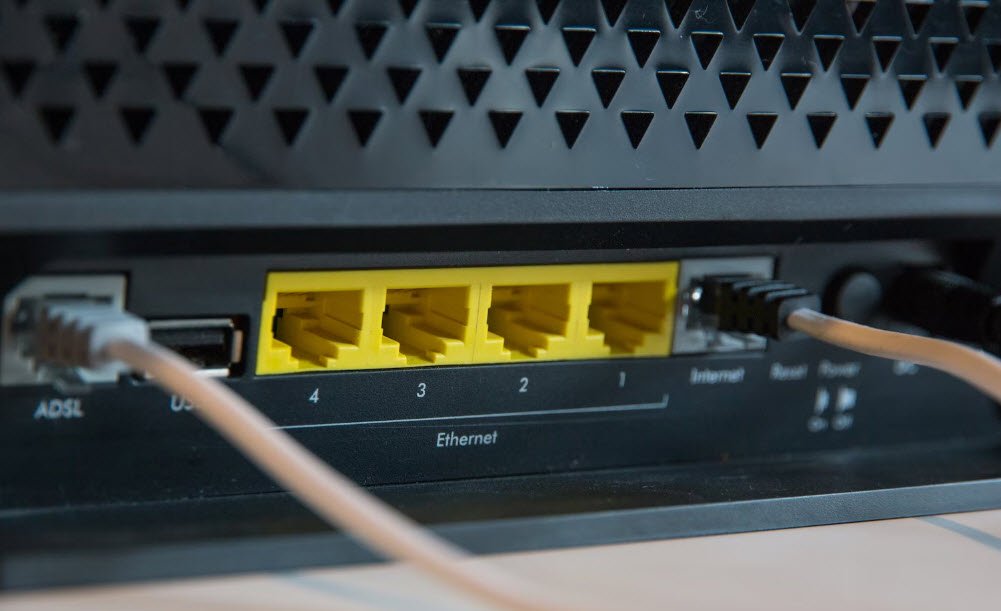 Interested in the field of computer and network security? One important aspect you'll need to know about is routing and switching. Routing and switching are the two main functions of a network. Their purpose is to connect the different segments of your network infrastructure.
The following list decodes all the abbreviations related to Routing and Switching.
| | | |
| --- | --- | --- |
| 1 | 10 GEA | 10 Gigabit Ethernet Alliance |
| 2 | AAL | ATM Adaptation Layer |
| 3 | AARP | AppleTalk Address Resolution Protocol |
| 4 | ABM | Asynchronous Balanced Mode |
| 5 | ABR | Area Border Routers |
| 6 | ABR | Available Bit Rate |
| 7 | ABR RM | Resource Management |
| 8 | ABT | ATM Block Transfer |
| 9 | ACK | Acknowledgment |
| 10 | ACR | Allowed Current Rate |
| 11 | ACR | Automatic Call Routing |
| 12 | ACSE | Association Control Service Element |
| 13 | ADMs | Add/Drop Multiplexer |
| 14 | ADSP | AppleTalk Data Stream Protocol |
| 15 | AEP | AppleTalk Echo Protocol |
| 16 | AF | Assured Forwarding |
| 17 | AFI | Authority and Format Identifier |
| 18 | AFP | AppleTalk Filing Protocol |
| 19 | ANSI | American National Standards Institute |
| 20 | AON | All-Optical Network |
| 21 | APAP | AppleTalk Printer Access Protocol |
| 22 | APNIC | Asia Pacific Network Information Center |
| 23 | APPN | Advanced Peer-to-Peer Networking |
| 24 | APS | Automatic Protection Switching |
| 25 | ARE | All Routes Explorer |
| 26 | ARIN | American Registry for Internet |
| 27 | ARIS | Aggregated Route-Based IP Switching |
| 28 | ARM | Asynchronous Response Mode |
| 29 | ARP | Address Resolution Protocol |
| 30 | ASBR | Autonomous System Border Router |
| 31 | ASIC | Application-Specific Integrated Circuits |
| 32 | ASN.1 | Abstract Syntax Notation One |
| 33 | ASP | AppleTalk Session Protocol |
| 34 | ATM | Asynchronous Transmission Mode |
| 35 | ATP | AppleTalk Transaction Protocol |
| 36 | AURP | AppleTalk Update-based Routing Protocol |
| 37 | AWG | American Wire Gauge |
| 38 | BA | Bandwidth Allocator |
| 39 | BACP | Bandwidth Allocation Control Protocol |
| 40 | BAP | Bandwidth Allocation Protocol |
| 41 | BC | committed Burst |
| 42 | BCP | Best Current Practice |
| 43 | BCP | Bridging Control Protocol |
| 44 | BDR | Backup Designated Router |
| 45 | BE | Excess Burst |
| 46 | BECN | Backward Explicit Congestion Notification |
| 47 | BER | Basic Encoding Rules |
| 48 | BGP | Border Gateway Protocol |
| 49 | BIA | Burnt In Address |
| 50 | B-ICI | Broadband Isdn Inter-Carrier Interface |
| 51 | BID | Bridge Identifier |
| 52 | BIS | Border Intermediate System |
| 53 | B-ISDN | Broadband ISDN |
| 54 | BLSR | Bidirectional Line-Switched Ring |
| 55 | BPDU | Bridge Protocol Data Unit |
| 56 | BRI | Basic Rate Interface |
| 57 | BS | Burst Size |
| 58 | BSD | Berkeley Software Distribution |
| 59 | BUS | Broadcast and Unknown Server |
| 60 | BWIF | Broadband Wireless Internet Forum |
| 61 | CAC | Call Admission Control |
| 62 | CAM | Content-Addressable Memory |
| 63 | CAR | Committed Access Rate |
| 64 | CBDS | Connectionless Broadband Data Service |
| 65 | CBQ | Class Based Queuing |
| 66 | CBR | Constant Bit Rate |
| 67 | CBT | Core Based Tree |
| 68 | CCITT | International Telephone and Telegraph Consultative Committee |
| 69 | CCP | Compression Control Protocol |
| 70 | CCS | Common Channel Signaling |
| 71 | CDDI | Copper Data Distributed Interface |
| 72 | CDVT | Cell Delay Variation Tolerance |
| 73 | CE | Customer Edge |
| 74 | CEF | Cisco Express Forwarding |
| 75 | CEN | Comite Europeen de Normalisation |
| 76 | CENELEC | Comite Europeen de Normalisation Electrotechnique |
| 77 | CHAP | Challenge Handshake Authentication Protocol |
| 78 | CIDR | Classless Inter-Domain Routing |
| 79 | CIF | Cells in Frames |
| 80 | CIR | Committed Information Rate |
| 81 | CLIP | Classical IP over ATM |
| 82 | CLNP | Connection Less Network Protocol |
| 83 | CLNS | Connection Less Network Service |
| 84 | CLP | Cell Loss Priority |
| 85 | CLR | Cell Loss Ratio |
| 86 | CMIP | Common Management Information Protocol |
| 87 | CMIS | Common Management Information Services |
| 88 | CMNP | Connection-Mode Network Protocol |
| 89 | COI | Community Of Interest |
| 90 | CONS | Connection-Oriented Network Service |
| 91 | COPS | Common Open Policy Service |
| 92 | CoS | Class of Service |
| 93 | CPE | Customer Premises Equipment |
| 94 | CR | Constraint-Based Routing |
| 95 | CRC | Cyclic Redundancy Check |
| 96 | CR-LDP | Constraint Routed Label Distribution Protocol |
| 97 | CS | Convergence Sub layer |
| 98 | CSMA/CA | Carrier Sense Multiple Access with Collision Avoidance |
| 99 | CSMA/CD | Carrier Sense Multiple Access with Collision Detection |
| 100 | CSNP | Complete Sequence Number Packet |
| 101 | CSPF | Constraint-based Shortest Path First |
| 102 | CSR | Cell Switch Router |
| 103 | CUG | Closed User Group |
| 104 | DAC | Dual Attached Concentrator |
| 105 | DAS | Dual Attached Station |
| 106 | DCC | Data Country Code |
| 107 | DCE | Data Circuit-Terminating Equipment |
| 108 | DCEF | Distributed Cisco Expert Forwarding |
| 109 | DDCMP | Digital Data Communications Message Protocol |
| 110 | DDP | Datagram Delivery Protocol |
| 111 | DDR | Dial-on-Demand Routing |
| 112 | DB | Default Behavior |
| 113 | DE | Discard Eligibility |
| 114 | DES | Data Encryption Standard |
| 115 | DNIC | Data Network Identification Code |
| 116 | DQDB | Distributed Queue Dual Bus |
| 117 | DR | Designated Router |
| 118 | DRAM | Dynamic Random Access Memory |
| 119 | DRP | Decent Routing Protocol |
| 120 | DS | Directory Services |
| 121 | DSAP | Destination Service Access Point |
| 122 | DSBM | Designated Subnet Bandwidth Manager |
| 123 | DSCP | Differentiated Services Code Point |
| 124 | DSP | Domain Specific Part |
| 125 | DS-TE | DiffServ-aware Traffic Engineering |
| 126 | DSU | Digital Service Units |
| 127 | DTE | Data Terminal Equipment |
| 128 | DTL | Designated Transit Lists |
| 129 | DUAL | Diffusing Update Algorithm |
| 130 | DVMRP | Distance Vector Multicast Routing Protocol |
| 131 | DWDM | Dense Wavelength-Division Multiplexing |
| 132 | DXI | Digital exchange Interface |
| 133 | EA | Extended Address |
| 134 | EBGP | External Border Gateway Protocol |
| 135 | ECMP | Equal-Cost Multipath |
| 136 | ECMPR | Equal-Cost Multipath Routing |
| 137 | ECP | Encryption Control Protocol |
| 138 | EF | Expedited Forwarding |
| 139 | EFCI | Explicit Forward Congestion Indication |
| 140 | EGP | Exterior Gateway Protocol |
| 141 | EIA | Electronics Industry Association |
| 142 | EIGRP | Enhanced Interior Gateway Routing Protocol |
| 143 | EIR | Excess Information Rate |
| 144 | ELAP | Ether talk Link Access Protocol |
| 145 | ELSR | Edge Label Switching Router |
| 146 | EP | Error Protocol |
| 147 | EPD | Early Packet Discard |
| 148 | ERC | Explicit Rate Control |
| 149 | ERP | Enterprise Resource Planning |
| 150 | ES | End System |
| 151 | ESI | End System Identifier |
| 152 | ES-IS | End System to Intermediate System |
| 153 | ETSI | European Telecommunications Standards Institute |
| 154 | FM | Functional Address Indicator |
| 155 | FANP | Flow Attribute Notification Protocol |
| 156 | FC | Fiber Channel |
| 157 | FCAPS | Fault, Configuration, Accounting, Performance, Security |
| 158 | FCFS | First-Come First-Served |
| 159 | FCIA | Fiber Channel Industries Association |
| 160 | FCS | Frame Check Sequence |
| 161 | FDDI | Fiber Distributed Data Interface |
| 162 | FDM | Frequency Division Multiplexing |
| 163 | FDR | Full-Duplex Repeater |
| 164 | FEC | Forwarding Equivalence Class |
| 165 | FECN | Forward Explicit Congestion Notification |
| 166 | FF | Fixed Filter |
| 167 | FIB | Forwarding Information Base |
| 168 | FIFO | First-In First-Out |
| 169 | FLAP | Fdditalk Link Access Protocol |
| 170 | FLP | Fast Link Pulse |
| 171 | FPS | Frames per second |
| 172 | FRAD | Frame Relay Access Device |
| 173 | FRF | Frame Relay Forum |
| 174 | FRTS | Frame Relay Traffic Shaping |
| 175 | FTAM | File Transfer, Access, and Management |
| 176 | FUNI | Frame User-Network Interface |
| 177 | GARP | Generic Attribute Registration Protocol |
| 178 | GCRA | Generic Cell Rate Algorithm |
| 179 | GFC | Generic Flow Control |
| 180 | GFI | General Format Identifier |
| 181 | GIP | GARP Information Propagation |
| 182 | GMPLS | Generalized MPLS |
| 183 | GMRP | GARP Multicast Registration Protocol |
| 184 | GOLR | Gateway of Last Resort |
| 185 | GRE | Generic Routing Encapsulation |
| 186 | GSMP | General Switch Management Protocol |
| 187 | GTS | Generic Traffic Shaping |
| 188 | GVRP | GARP VLAN Registration Protocol |
| 189 | HDLC | High-Level Data Link Control |
| 190 | HEC | Header Error Control |
| 191 | HOL | Head of Line |
| 192 | HRW | Highest Random Weight |
| 193 | HSRP | Hot Standby Router Protocol |
| 194 | HSTR | High-Speed Token Ring |
| 195 | HSTRA | High-Speed Token Ring Alliance |
| 196 | HTTP | Hyper Text Transfer Protocol |
| 197 | IAB | Internet Architecture Board |
| 198 | IBGP | Internal BGP |
| 199 | ICD | International Code Designator |
| 200 | ICMP | Internet Control Message Protocol |
| 201 | ICP | Internet Control Protocol |
| 202 | IDI | Initial Domain Identifier |
| 203 | IDN | International Data Numbers |
| 204 | IDP | Initial Domain Part |
| 205 | IDP | Internet Datagram Protocol |
| 206 | IDRP | Inter-Domain Routing Protocol |
| 207 | IE | Information Element |
| 208 | IEC | International Electro technical Commission |
| 209 | IEEE | Institute of Electrical and Electronics Engineers |
| 210 | IESG | Internet Engineering Steering Group |
| 211 | IETF | Internet Engineering Task Force |
| 212 | IFMP | Ipsilon Flow Management Protocol |
| 213 | IGMP | Internet Group Management Protocol |
| 214 | IGP | Interior Gateway Protocol |
| 215 | ISP | Internet Service Provider |
| 216 | ILMI | Interim Local Management Interface |
| 217 | IPM | Internet Protocol Multicast |
| 218 | I-PNNI | Integrated-PNNI |
| 219 | IPX | Internet Packet exchange |
| 220 | IRDA | InfraRed Data Association |
| 221 | IRDP | ICMP Router Discovery Protocol |
| 222 | IRTF | Internet Research Task Force |
| 223 | ISDN | Integrated Services Data Network |
| 224 | IS-IS | Intermediate System-to-Intermediate System |
| 225 | ISL | Inter-Switch Link |
| 226 | ISO | International Organization for Standardization |
| 227 | ISOC | Internet Society |
| 228 | ISP | Internet Service Provider |
| 229 | ISR | Integrated Switch Router |
| 230 | ISUP | ISdn User Part |
| 231 | ITU-T | International Telecommunications Union Telecommunications Standardization Sector |
| 232 | IWF | InterWorking Function |
| 233 | IWU | InterWorking Unit |
| 234 | JET | Just-Enough-Time |
| 235 | L2TP | Layer 2 Tunneling Protocol |
| 236 | LAG | Local Address Group |
| 237 | LAN | Local Area Network |
| 238 | LANE | LAN Emulation |
| 239 | LAP | Link Access Procedure |
| 240 | LAPB | Link Access Procedure, Balanced |
| 241 | LAPD | Link Access Protocol on D-Channel |
| 242 | LAT | Local Area Transport |
| 243 | LCI | Logical Channel Identifier |
| 244 | LCP | Link Control Protocol |
| 245 | LDP | Label Distribution Protocol |
| 246 | LEC | LAN Emulation Client |
| 247 | LECS | LAN Emulation Configuration Server |
| 248 | LES | LAN Emulation Server |
| 249 | LIFO | Last-In First-Out |
| 250 | LIS | Logical IP Subnets |
| 251 | LLAP | Localtalk Link Access Protocol |
| 252 | LLC | Logical Link Control Sublayer |
| 253 | LLQ | Low Latency Queuing |
| 254 | LMI | Local Management Interface |
| 255 | LMP | Link Management Protocol |
| 256 | LSA | Link-State Advertisements |
| 257 | LSAP | LLC Service Access Point |
| 258 | LSDB | Link-State Database |
| 259 | LSP | Label Switched Path |
| 260 | LSP | Link-State Packet |
| 261 | LSR | Label Switching Router |
| 262 | LVC | Label Virtual Circuit |
| 263 | MAC | Media Access Control |
| 264 | MAN | Metropolitan Area Network |
| 265 | MANET | Mobile Ad Hoc Network |
| 266 | MARS | Multicast Address Resolution Server |
| 267 | MBGP | Multicast Border Gateway Protocol |
| 268 | MCR | Minimum Cell Rate |
| 269 | MDR | Multiple Destination Routing |
| 270 | MED | Multi-Exit Discriminator attribute |
| 271 | MEMS | Micro-Electro Mechanical Systems |
| 272 | MHS | Message Handling Systems |
| 273 | MHSRP | Multiple Hot Standby Router Protocol |
| 274 | MIB | Management Information Base |
| 275 | MLPPP | Multilink Point-to-Point Protocol |
| 276 | MLS | Multilayer Switching |
| 277 | MOP | Maintenance Operations Protocol |
| 278 | MOSPF | Multicast OSPF |
| 279 | MPC | MPOA Clients |
| 280 | MPLS | Multiprotocol Label Switching |
| 281 | MPXS | Multiprotocol Lambda Switching |
| 282 | MPOA | Multi-Protocol over ATM |
| 283 | MPPE | Microsoft Point-to-Point Encryption |
| 284 | MPR | Multipoint Relay |
| 285 | MPS | MPOA Server |
| 286 | MSAU | MultiStation Access Unit |
| 287 | MSDP | Multicast Source Discovery Protocol |
| 288 | MSF | Multiservice Switching Forum |
| 289 | MST | Mono Spanning Tree |
| 290 | MLPPP | Multilink PPP |
| 291 | MZAP | Multicast scope Zone Announcement Protocol |
| 292 | NANP | North American Numbering Plan |
| 293 | NAS | Network Access Server |
| 294 | NAT | Network Address Translation |
| 295 | NAUN | Nearest Active Upstream Neighbor |
| 296 | NBMA | Non-Broadcast, Multi-Access |
| 297 | NBP | Name Binding Protocol |
| 298 | NCP | Network Control Protocol |
| 299 | NCP | Netware Core Protocol |
| 300 | NET | Network Entity Title |
| 301 | NetBEUI | NetBIOS Extended User Interface |
| 302 | NetBIOS | Network Basic Input/output System |
| 303 | NIC | Network Information Center |
| 304 | NHC | Next Hop Client |
| 305 | NHRP | Next Hop Resolution Protocol |
| 306 | NHS | Next Hop Server |
| 307 | NIC | Network Interface Card |
| 308 | NLM | Netware Loadable Module |
| 309 | NLRI | Network Layer Reachability Information |
| 310 | NLSP | Netware Link-State Protocol |
| 311 | NNI | Network-to-Network Interface |
| 312 | NOS | Network Operating System |
| 313 | NRM | Normal Response Mode |
| 314 | NRT | Non-Real Time |
| 315 | NSAP | Network Service Access Point |
| 316 | NSO | National Standards Organization |
| 317 | NSP | Network Services Protocol |
| 318 | NSR | Non-Source Routed frame |
| 319 | NSSA | Not-So-Stubby Area |
| 320 | NT | Network Termination |
| 321 | NTN | National Terminal Number |
| 322 | OADM | Optical Add-Drop Multiplexer |
| 323 | OC | Optical Carrier |
| 324 | OCDM | Optical Code-Division Multiplexing |
| 325 | ODL | Optical Delay Line |
| 326 | ODSI | Optical Domain Services Interconnect |
| 327 | OEO | Optical-Electrical-Optical |
| 328 | OFDM | Orthogonal Frequency Division Multiplexing |
| 329 | OGP | Optical Gateway Protocol |
| 330 | OIF | Optical Interworking Forum |
| 331 | OLSR | Optical Label Switched Router |
| 332 | OLSR | Optimized Link-State Routing |
| 333 | OPS | Optical Packet Switching |
| 334 | OSI | Open Systems Interconnection |
| 335 | OSNR | Optical Signal-to-Noise Ratio |
| 336 | OSPF | Open Shortest Path First |
| 337 | OTN | Optical Transport Network |
| 338 | OXC | Optical cross-Connects |
| 339 | P | Provider core |
| 340 | PAD | Packet Assembler/Disassembler |
| 341 | PARC | Palo Alto Research Center |
| 342 | PCI | Protocol Control Information |
| 343 | PCM | Pulse-Code Modulation |
| 344 | PCR | Peak Cell Rate |
| 345 | PDB | Per-Domain Behavior |
| 346 | PDN | Public Data Network |
| 347 | PDU | Protocol Data Unit |
| 348 | PE | Provider Edge |
| 349 | PEP | Packet Exchange Protocol |
| 350 | PGL | Peer Group Leader |
| 351 | PGM | Pragmatic General Multicast |
| 352 | PHB | Per Hop Behavior |
| 353 | PIE | Protocol Information Element |
| 354 | PIM-DM | Protocol Independent Multicast Dense Mode |
| 355 | PIM-SM | Protocol Independent Multicast Sparse Mode |
| 356 | PING | Packet Internetwork Groper |
| 357 | PLCP | Physical Layer Convergence Procedure |
| 358 | PLP | Packet-Level Protocol |
| 359 | P-NNI | Private Network-to-Network Interface |
| 360 | POP | Point-Of-Presence |
| 361 | POS | Packet over Sonet |
| 362 | POS | Personal Operating Space |
| 363 | PPS | Point-to-Point Protocol |
| 364 | PPPoE | PPP over Ethernet |
| 365 | PPS | Packet Per Second |
| 366 | PPTP | Point-to-Point Tunneling Protocol |
| 367 | PRI | Primary Rate Interface |
| 368 | PSE | Packet Switching Exchange |
| 369 | PSNP | Partial Sequence Number Packet |
| 370 | PT | Payload Type |
| 371 | PTI | Packet Type Identifier |
| 372 | PTSE | PNNI Topology State Element |
| 373 | PTSP | PNNI Topology State Packet |
| 374 | PVC | Permanent Virtual Circuit |
| 375 | PVID | Port VLAN IDentifier |
| 376 | PVST | Per-VLAN Spanning Tree |
| 377 | QoS | Quality of Service |
| 378 | QOSF | QoS Forum |
| 379 | QPPB | QoS Policy Propagation via BGP |
| 380 | QTC | QuickTime Conferencing |
| 381 | RAID | Redundant Array of Independent Disks |
| 382 | RARP | Reverse Address Resolution Protocol |
| 383 | RD | Route Distinguisher |
| 384 | RD | Routing Domain |
| 385 | RDE | Route Determination Entity |
| 386 | RDI | Routing Domain Identifier |
| 387 | RED | Random Early Detect |
| 388 | RIB | Routing Information Base |
| 389 | RIF | Routing Information Field |
| 390 | RIO | RED with In-Out |
| 391 | RIP | Routing Information Protocol |
| 392 | RIPE NCC | Reseaux IP Europeens Network Coordination Center |
| 393 | RM | Requestor Module |
| 394 | RMON | Remote Monitoring |
| 395 | ROSE | Remote Operations Service Element |
| 396 | RPC | Remote Procedure Call |
| 397 | RPF | Reverse Path Forwarding |
| 398 | RPR | Resilient Packet Ring |
| 399 | RSP | Router Switch Processor |
| 400 | RSVP | Resource Reservation Protocol |
| 401 | RT | Real Time |
| 402 | RTCP | Real-time Transport Control Protocol |
| 403 | RTMP | Routing Table Maintenance Protocol |
| 404 | RTP | Real-time Transport Protocol |
| 405 | RTP | Routing Table Protocol |
| 406 | RTSE | Reliable Transfer Service Element |
| 407 | RTSP | Real Time Streaming Protocol |
| 408 | SAC | Single Attached Concentrator |
| 409 | SAID | Security Association IDentifier |
| 410 | SAN | Storage Area Networks |
| 411 | SAP | Service Access Point |
| 412 | SAP | Service Advertising Protocol |
| 413 | SAPI | Service Access Point Identifier |
| 414 | SAR | Segmentation and Reassembly |
| 415 | SAS | Single Attached Station |
| 416 | SCCP | Signaling Connection Control Part |
| 417 | SCM | Subcarrier Multiplexing |
| 418 | SCR | Sustainable Cell Rate |
| 419 | SCSI | Small Computer Systems Interface |
| 420 | SDH | Synchronous Digital Hierarchy |
| 421 | SDLC | Synchronous Data Link Control |
| 422 | SDRAM | Synchronous Dynamic Random Access Memory |
| 423 | SE | Shared-Explicit filter |
| 424 | SIP | SMDS Interface Protocol |
| 425 | SLA | Service Level Agreements |
| 426 | SLIP | Serial Line Internet Protocol |
| 427 | SMDS | Switched Multimegabit Data Service |
| 428 | SMI | Structure of Management Information |
| 429 | SMON | Switch Monitoring |
| 430 | SMRP | Simple Multicast Routing Protocol |
| 431 | SNAP | Sub Network Access Protocol |
| 432 | SNI | Subscriber-Network Interface |
| 433 | SNIA | Storage Networking Industry Association |
| 434 | SNMP | Simple Network Management Protocol |
| 435 | SNP | Sequence Number Protection |
| 436 | SNPA | Sub Network Point of Attachment |
| 437 | SONET | Synchronous Optical Network |
| 438 | SPF | Shortest Path First |
| 439 | SPP | Sequenced Packet Protocol |
| 440 | SPX | Sequenced Packet exchange |
| 441 | SRB | Source-Route Bridging |
| 442 | SRF | Specifically Routed Frame |
| 443 | SRT | Source Route Transparent |
| 444 | SS7 | Signaling System #7 |
| 445 | SSM | Source Specific Multicast |
| 446 | STA | Spanning Tree Algorithm |
| 447 | STE | Spanning Tree Explorer |
| 448 | STP | Shielded Twisted Pair |
| 449 | STP | Spanning Tree Protocol |
| 450 | STS | Synchronous Transport Signal |
| 451 | SVC | Switched Virtual Circuits |
| 452 | SVCC | Switched Virtual Circuit Connection |
| 453 | TA | Terminal Adapter |
| 454 | TAG | Technical Advisory Group |
| 455 | TAG | Tell-And-Go |
| 456 | TARP | Target Address Resolution Protocol |
| 457 | TAW | Tell-And-Wait |
| 458 | TAXI | Transmitter/Receiver Interface |
| 459 | TCAP | Transaction Capability |
| 460 | TCB | TCP Control Block |
| 461 | TCN | Topology Change Notification |
| 462 | TCP/IP | Transmission Control Protocol/Internet Protocol |
| 463 | TDM | Time Division Multiplexing |
| 464 | TDP | Tag Distribution Protocol |
| 465 | TE | Terminal Equipment |
| 466 | TE | Traffic Engineering |
| 467 | TEI | Terminal End-point Identifier |
| 468 | TFIB | Tag Forwarding Information Base |
| 469 | TIA | Telecommunications Industries Association |
| 470 | TIB | Tag Information Base |
| 471 | TLAP | Token talk Link Access Protocol |
| 472 | TLV | Type, Length, and Value |
| 473 | ToS | Type of Service |
| 474 | TP | Transport Protocol |
| 475 | TRBRF | Token Ring Bridge Relay Function |
| 476 | TRCRF | Token Ring Concentrator Relay Function |
| 477 | TTL | Time-to-Live |
| 478 | UBR | Unspecified Bit Rate |
| 479 | UDP | User Datagram Protocol |
| 480 | UDWDM | Ultra Dense Wavelength Division Multiplexing |
| 481 | UNI | USER TO NETWORK INTERFACE |
| 482 | UPC | Usage Parameter Control |
| 483 | UPSR | Unidirectional Path Switched Ring |
| 484 | UTP | Unshielded Twisted Pair |
| 485 | VAN | Value-Added Network |
| 486 | VARP | VINES Address Resolution Protocol |
| 487 | VBR | Variable Bit Rate |
| 488 | VC | Virtual Circuit |
| 489 | VCC | Virtual Channel Connection |
| 490 | VCI | Virtual Channel Identifier |
| 491 | VCIB | Virtual Circuit Information Base |
| 492 | VID | VLAN IDentifier |
| 493 | VINES | Virtual Integrated Network Service |
| 494 | VIP | VINES Internetwork Protocol |
| 495 | VLAN | Virtual LAN |
| 496 | VLSI | Very Large-Scale Integration |
| 497 | VLSM | Variable Length Subnet Mask |
| 498 | VNN | Virtual Network Navigator |
| 499 | VNS | Virtual Network Switching |
| 500 | VoIP | Voice over Internet Protocol |
| 501 | VoQ | Virtual Output Queuing |
| 502 | VPC | Virtual Path Connection |
| 503 | VPI | Virtual Path Identifier |
| 504 | VPN | Virtual Private Network |
| 505 | VRF | VPN Routing and Forwarding |
| 506 | VRRP | Virtual Router Redundancy Protocol |
| 507 | VTP | Virtual Terminal Protocol |
| 508 | VTP | Virtual Trunking Protocol |
| 509 | WAN | Wide Area Network |
| 510 | WDM | Wave Division Multiplexing |
| 511 | WECA | Wireless Ethernet Compatibility Alliance |
| 512 | WF | Wildcard Filter |
| 513 | WFQ | Weighted Fair Queuing |
| 514 | WG | Working Group |
| 515 | WLANA | Wireless LANs Association |
| 516 | WPAN | Wireless Personal Area Network |
| 517 | WRED | Wireless LANs Association |
| 518 | WRR | Weighted Round-Robin |
| 519 | XNS | Xerox Network Systems |
| 520 | ZBR | Zone Boundary Router |
| 521 | ZIP | Zone Information Protocol |
| 522 | ZIT | Zone Information Table |
Also Read: