Microsoft Edge is a popular web browser that offers users a variety of features and customization options. One of these features allows you to set your preferred search engine for your browsing experience.
By default, Microsoft Edge uses Bing as its search engine, but many users prefer Google as their primary search engine due to its familiarity and robust search capabilities. If you're one of them, you can easily change the default search engine in Microsoft Edge to Google. In this article, we will guide you through the process.
To change the default search engine in Microsoft Edge to Google, you can follow these steps:
Method 1: Using the Address Bar
1. Open Microsoft Edge.
2. In the address bar, type the following URL and press Enter:
3. This will take you directly to the "Default Search Engine" settings page.
4. In the "Search Engine used in the address bar" section, you'll see a dropdown list. Click on it.
5. Choose "Google" from the list of available search engines.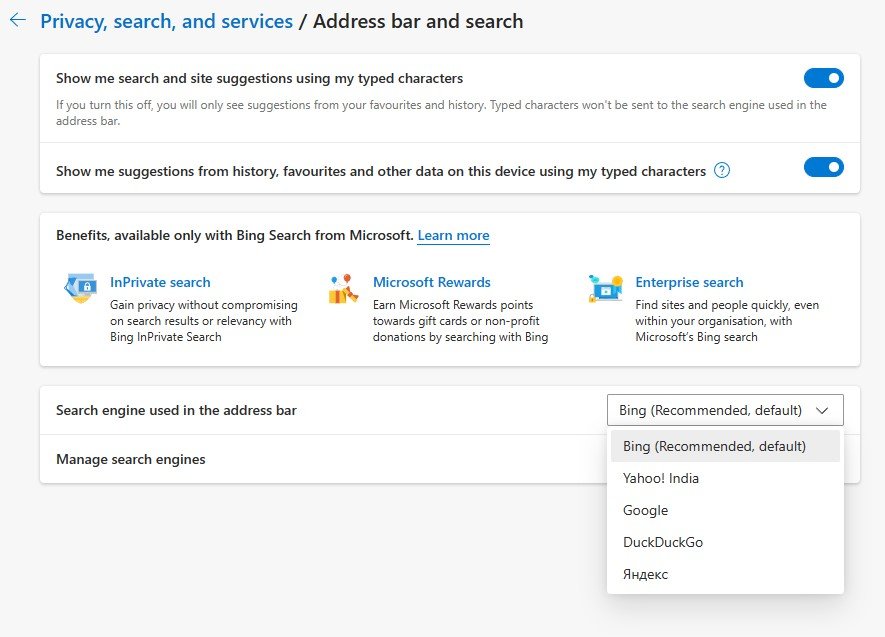 6. If you don't see Google in the list, you can click on "Manage Search Engines" to add it manually.
Method 2: Step by Step
1. Open Microsoft Edge.
2. Click on the three horizontal dots (ellipsis) in the top-right corner of the browser window to open the menu.
3. From the menu, click on "Settings."
4. In the Settings menu, select "Privacy, search, and services" on the left sidebar.
5. Scroll down to the "Address bar and search" section.
6. In the "Search engine used in the address bar" dropdown list, select "Google" as your preferred search engine.
7. You don't need to click on a "Save" button; the changes will be applied instantly in the new Chromium Edge.
That's it! Your default search engine in Microsoft Edge should now be set to Google.
In summary,
Customizing your web browsing experience is a simple but effective way to make Microsoft Edge work better for you. Changing the default search engine to Google can enhance your search results and make your browsing experience more comfortable if you're accustomed to using Google for your online searches.
Whether you prefer Google for its search accuracy, user-friendly interface, or any other reason, the steps outlined in this article can help you set it as your default search engine in Microsoft Edge. You can switch between different search engines as your preferences change or explore additional settings within the browser to further personalize your experience.