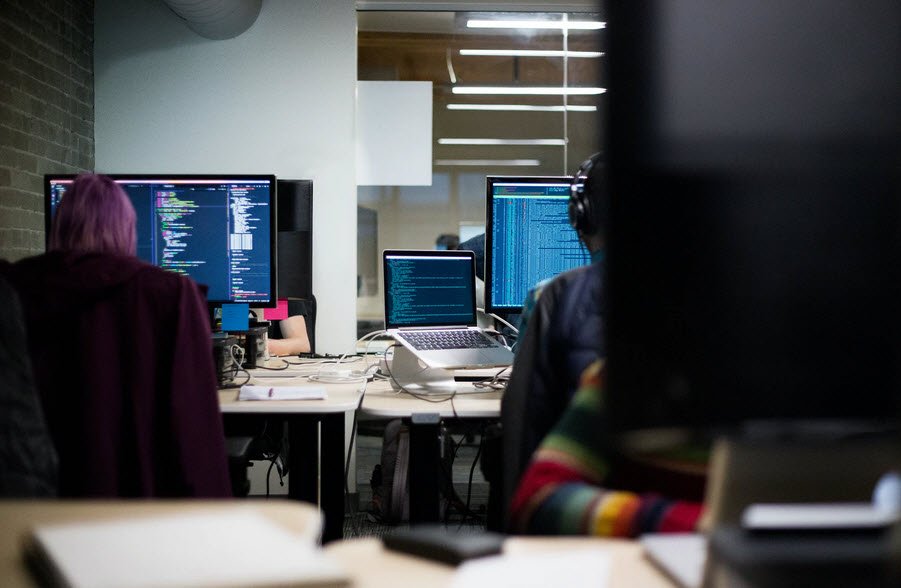 Software Engineering is the branch of computer science that deals with the building of software system that are too large and so complex that they are built by a team of engineers.
The exponential rise of the Internet led to very rapid growth in the demand for international information display systems on the World Wide Web. Programmers were required to handle illustrations, maps, photographs, and other images, plus simple animation, at a rate never before seen, with few well-known methods to optimize image display/storage.
Also Read:
With the expanding demand for software in many smaller organizations, the need for inexpensive software solutions led to the growth of simpler, faster methodologies that developed running software, from requirements to deployment, quicker and easier.
Below is the list of Top 50 Software Engineering Books which you can start to read right now:
Published Date – 25 September 2017
Author – Robert C. Martin
Language –‎ English
Pages – 464
Published Date – 25 November 2019
Author(s) – David Thomas and Andrew Hunt
Language –‎ English
Pages – 352
Published Date – 8 August 1995
Author – Frederick Brooks Jr.
Language – English
Pages – 336
Published Date – 9 June 2004
Author – Steve Mcconnell
Language – English
Pages – 960
Published Date – 4 January 2019
Author – Martin Fowler
Language – English
Pages – 448
Published Date – 31 October 1994
Author(s) – Erich Gamma, Richard Helm, Ralph Johnson & John Vlissides
Language – English
Pages – 416
Published Date – 7 October 2004
Author – Michael Feathers
Language – English
Pages – 464
Published Date – 1 April 2009
Author – Roger Pressman
Language – English
Pages – 928
Published Date – 13 May 2011
Author – Martin
Language – English
Pages – 256
Published Date – 13 September 2017
Author – Robert Martin
Language – English
Pages – 432
Published Date – 1 July 2015
Author – Gayle Laakmann McDowell
Language – English
Pages – 708
Published Date – 13 March 2020
Author(s) – Titus Winters, Hyrum Wright & Tom Manshrek
Language – English
Pages – 500
Published Date – 11 October 2000
Author – Charles Petzold
Language – English
Pages – 400
Published Date – 24 May 2017
Author – Ian Sommerville
Language – English
Pages – 808
Published Date – 1 February 1999
Author(s) – Tom DeMarco, Timothy Lister
Language – English
Pages – 245
Published Date – 14 August 1997
Author – Donald Knuth
Language – English
Pages – 672
Published Date – 15 December 2020
Author(s) – Eric Freeman, Elisabeth Robson
Language – English
Pages – 672
Published Date – 7 February 2020
Author(s) – Mark Richards & Neal Ford
Language – English
Pages – 400
Published Date – 2 February 2010
Author(s) – Thomas H. Cormen, Charles E. Leiserson, Ronald L. Rivest, Clifford Stein
Language – English
Pages – 1312
Published Date – 25 November 2019
Author(s) – David Thomas & Andrew Hunt
Language – English
Pages – 352
Published Date – 20 November 2002
Author – Robert Martin
Language – English
Pages – 552
Published Date – 1 January 2014
Author – Mall B
Language ‏- English
Pages – 544
Published Date – 15 November 2002
Author – Martin Fowler
Language – English
Pages – 560
Published Date – 26 August 2016
Author – Michael Lopp
Language ‏- English
Pages – 331
Published Date – 17 January 2014
Author(s) – Pierre Bourque, Richard E Fairley & Ieee Computer Society
Language ‏- English
Pages – 348
Published Date – 4 September 2003
Author – Eric Evans
Language ‏- English
Pages – 506
Published Date – 1 January 2015
Author – Sam Newman
Language ‏- English
Pages – 304
Published Date – 8 April 2016
Author(s) – Betsy Beyer, Jennifer Petoff, Chris Jones & Niall Richard Murphy
Language ‏- English
Pages – 552
Published Date – 1 January 2017
Author – Martin Kleppmann
Language ‏- English
Pages – 616
Published Date – 24 April 2015
Author – Rod Stephens
Language ‏- English
Pages – 480
Published Date – 4 September 2003
Author – Eric Evans
Language ‏- English
Pages – 560
Published Date – 23 February 1999
Author(s) – Brian Kernighan & Rob Pike
Language ‏- English
Pages – 288
Published Date – 25 July 1996
Author(s) – Harold Abelson, Gerald Jay Sussman & Julie Sussman
Language ‏ – ‎ English
Pages – 574
Published Date – 20 November 2002
Author – Kent Beck
Language ‏- English
Pages – 240
Published Date – 9 May 2007
Author(s) – John Fuller, Grady Booch, Robert Maksimchuk, Michael Engle, Bobbi Young Ph.D., Jim Conallen & Kelli Houston
Language ‏- English
Pages – 720
Published Date – 1 December 2014
Author – Jeff Patton
Language – English
Pages – 342
Published Date – 30 July 2019
Author(s) – Ivar Jacobson, Harold Bud Lawson, Pan-Wei Ng, Paul E. McMahon & Michael Goedicke
Language ‏- English
Pages – 399
Published Date – 25 November 2004
Author(s) – Kent Beck & Cynthia Andres
Language – English
Pages – 224
Published Date – 1 January 2013
Author – Bass L
Language ‏- English
Published Date – 1 January 2017
Author – Camille Fournier
Language ‏- English
Pages – 244
Published Date – 10 January 2013
Author(s) – Gene Kim, Kevin Behr & George Spafford
Language ‏-‎ English
Pages – 343
Published Date – 9 January 2002
Author(s) – Cem Kaner, James Bach & Bret Pettichord
Language ‏- English
Pages – 320
Published Date – 18 October 2011
Author – Steve Mcconnell
Language ‏- English
Pages – 340
Published Date – 19 June 1995
Author – Carnegie Mellon
Language – English
Pages – 464
Published Date – 6 August 2012
Author(s) – Suzanne Robertson & James Robertson
Language ‏- English
Pages – 576
Published Date – 21 August 2003
Author(s) – Barry Boehm & Richard Turner
Language ‏- English
Pages – 304
Published Date – 28 October 1993
Author(s) – Tom Gilb & Dorothy Graham
Language ‏- English
Pages – 496
Published Date – 10 October 2003
Author(s) – Gregor Hohpe & Bobby Woolf
Language ‏- English
Pages – 736
Published Date – 2 February 2018
Author – Michael T Nygard
Language ‏- English
Pages – 376
Published Date – 10 July 2007
Author(s) – Andy Oram & Greg Wilson
Language ‏- English
Pages – 456
Mastering Your Mindset And Sell Like Crazy