Your computer is more vulnerable when its OS is out of date. While system updates don't protect you in the same way an antivirus does, updates help keep your computer safe from the latest malware and other internet security threats, which often target vulnerabilities in outdated software.
Also Read: Fix Windows 0x0000011b Network Printing Error
For the most part, Windows Update works silently in the background but sometimes it breaks and stops working.
So, you can fix this Windows Update Error 80072EFE by following 3 ways:
Download the Updates Manually (KB3138612)
Run the Troubleshooter
Run the System Update Readiness tool.
Method 1: Download the Updates Manually (KB3138612)
This KB3138612 update contains some improvements to Windows Update Client in Windows 7 SP1 and Windows Server 2008 R2 SP1.
You can download the following update based on your operating system version:
In this example, we're using Windows 7-x64 OS.
As soon as you download and install this update, you have to restart your machine: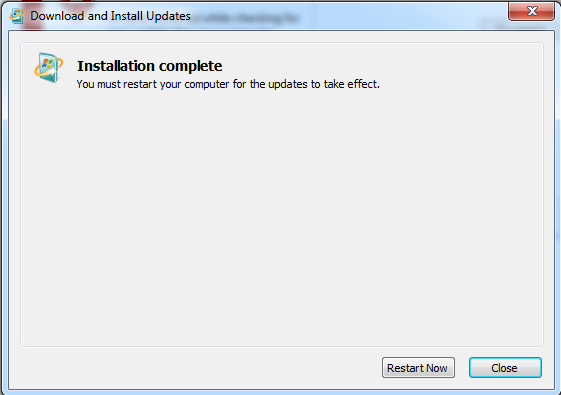 Method 2: Run the Troubleshooter
Windows Update Troubleshooter can come in handy in situations when your computer triggers errors during the Windows update process. Designed by Microsoft itself, this small utility can identify problems based on the displayed error codes and make the necessary changes to the system so as to solve all the issues.
Navigate to Windows Control Panel, set the 'View By' to Small icons and open Troubleshooting.

After that, you need to click on "Fix problems with Windows Update" under titled "System and Security".
It only takes a few minutes to have the troubleshooter identify issues that block the system updating process. Once the operation is complete, you need to restart your machine.
Method 3: Run the System Update Readiness tool.
Download and run the System Update Readiness tool according to your Windows version.
When the installation is completed, restart your computer and try to search updates.
That's all folks!
Please leave a comment in the comment section below or you can also drop us a mail at hymeblogs@gmail.com. Don't forget to like and share this article in the social networks to help spread the word about this solution.