Having a website or blog on the Internet that gives people some good information doesn't do a lot of good if people don't know that it's there. If you want people to be able to find or search your website/blog, something that is important is that you have good Search Engine Optimization (SEO).
Also Read: 67 Incredible SEO Tools Every Expert Should Know About
In a world of organic search engines, SEO is the king. By using good popular SEO tools, a website/blog can achieve higher page rankings and visitor traffic.
It's always a good idea to use Best SEO tools when you are optimizing your website/blog for better ranking.
Semrush
Ahrefs
Mangools KWFinder
Moz PRO
Majestic
Answer The Public
Screaming Frog SEO Spider
SE Ranking
LongTail Pro
Serpstat
SpyFu
DeepCrawl
WooRank
Advanced Web Ranking
Seobility
SEOQuake
Google's Mobile-Friendly Test
PageSpeed Insights
Wordtracker
SiteChecker
Let's discuss in detail:
SEMrush is one of the most popular SEO tool that specializes in keyword research, competitor analysis and Google Ad campaign optimization. With Semrush SEO Tool, you can easily increase your visibility on Internet.
The starting plan (PRO PLAN) costs you around $119.95/mo where you can add maximum 5 Projects per account.
With a free account, you can still use a lot of tools, but you will be limited in your ability to pull all of the data and use other tools.
Ahrefs is an another popular SEO software suite that contains tools for link building, keyword research, competitor analysis, rank tracking and site audits.
Ahrefs is mainly used to analyze a site's link profile, keyword rankings, and SEO health such as backlinks, rank etc.
The starting plan costs you around $99/mo where you will get many features such as Site Explorer, Site Audit, Keyword Explorer, Rank Tracker etc.
Mangools KWFinder SEO tool covers both traditional and competitor keyword research to help you find long-tail keywords with low SEO difficulty. With the help of KWFinder, you can also identify targeted results where you can carve out a valuable page ranking for the long haul.
The starting plan costs you around $29.90/mo where you will get many features such as Keyword lookups, SERP lookups, Daily keyword tracking etc.
With their 10 day-trail account, you will get 5 lookups per 24 hours, 25 related and 10 competitor keywords per lookup.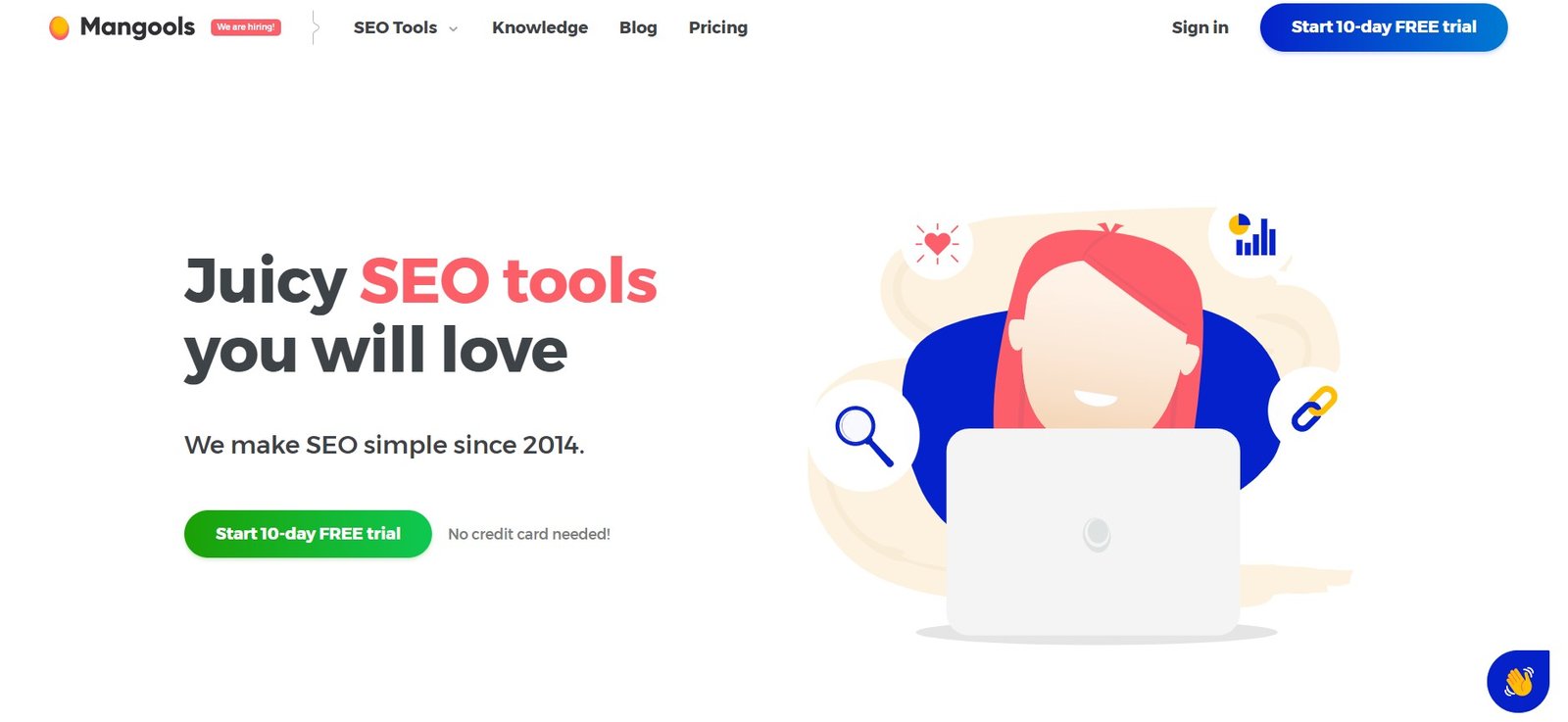 Moz Pro is a complete SEO toolset that helps boost your rankings and search engine visibility. With Moz PRO, it helps businesses manage numerous aspects of their SEO campaign. It's a great tool to use in addition to Google Analytics.
The automation in Moz tools allows you to focus on strategy and insights vs. running keyword reports manually or scheduling individual site which crawls every few weeks.
A Moz Pro subscription includes: access to site tracking with Campaigns, link building, and keyword performance and many research tools that analyze your competitors' efforts, support your keyword research process, and show you new opportunities for link building outreach; and a wealth of resources for learning SEO and inbound marketing.
Moz Pro starts at $99/mo with the option of a 30-day free trial.
Majestic is one of the best backlink checker tool through which you can easily find out all the links that you need to dominate your market. Their API empowers agencies, specialists and consultancies to build time-saving bespoke apps.
The great thing about Majestic is just that the amount of data that you get and the amount of data points that you get is just completely unparalleled, and taking information out is a very clean and easy thing to do.
The LITE plan costs you around $50/mo approximately where you will get 1 million analysis units.
Answer The Public enables you to get a deeper level of understanding of how people search around topics – revealing questions and queries which you wouldn't necessarily think of off the top of your head.
It is one of the fantastic and beautiful way to explore questions and problems that your prospects or customers actually have.
The monthly plan starts from $99/mo which is available for upto only 3 users whereas with $199/mo plan, you will get unlimited users and unlimited searches.
The Screaming Frog SEO Spider is an awesome website crawler that helps you improve onsite SEO, by extracting data & auditing for common SEO related issues. In free version, you will only access to crawl upto 500 Pages.
This tool is able to crawl both small and large websites efficiently, while allowing you to analyze the results in real-time.
Some key features include: Find Broken Links, Analysis Page Title and Meta Data, Audit Redirects, Review Robots and Directives, Generation of XML Sitemaps, Discover Duplicate Content and Scheduling Audits.
The paid plan of Screaming Frog SEO Spider tool starts from $209/year.
SE Ranking is an another best SEO tool. The interface of the platform is great & user-friendly. The available options are many. From tracking rankings, monitoring backlinks, keyword research to competitor analysis and website audit, everything you need to optimize your sites is just one click away.
Apart from that the tools inside SE Ranking are great for a quick analyses or where you want, go in to the dept.
The monthly plan of SE Ranking starts from $31.20/mo limited to 250 tracking keywords.
Long Tail Pro is another fantastic keyword research SEO tool that allows you to generate unique long tail keywords in minutes to rank your site high in Google Search Results.
Long Tail Pro also helps you easily find less competitive keywords that can get tons of high converting traffic, regardless of your niche.
The Annual Starter package starts from $297/year.
Serpstat is an all-in-one tool for online competitors and backlinks research, keywords analysis and grouping for sites content optimization, organic and paid positions tracking, website issues analysis with recommendations on how to fix them. This tool also provides additional tools like white-label, team management, and API access for advanced users.
Suggested Read: Learn How To Make More Money With Writing SEO Friendly Blog
If you are into SEO, PPC or Content marketing, then you should give it a try to Serpstat tool. Serpstat tool has a ton of cool features you'll never find anywhere else.
SpyFu is a keyword research and competitive intelligence tool that is used by digital marketers to improve their performance in online search.
SpyFu is one of the amazing tool which dominates your competition. SpyFu is very user friendly and easy to use. SpyFu is an excellent keyword research and competitive intelligence tool that is ideal for businesses on a budget looking to improve their performance in online search.
Deepcrawl is your command center for technical SEO and website health. Deepcrawl empowers the world's leading brands to harness their full revenue potential through the one initiative most businesses overlook – technical SEO.
Its market-leading SaaS Technical SEO platform is used every day by thousands of enterprise businesses including leading brands like eBay, Adobe, Microsoft, Twitch, Canva, and PayPal.
Woorank is a tool that helps you keep track of everything that affects the SEO performance of your website and discover any problems that you might have not noticed before.
You just need to scan the URL of a website and it presents you with a detailed SEO audit along with SEO rank score for all the important ranking factors.
The starter PRO package starts from $79.99/mo with the limitation of 50 tracking keywords.
Advanced Web Ranking is a true specialist tool. Like many of the best-optimized sites, it pretty much does just one thing – keyword rank tracking – and it does it exceptionally well.
It also offers advanced reporting and competitor analysis which help you to benchmark and analyze exactly what all that rank tracking data means.
The site performance and social media integration, plus their customizable reports, will definitely makes your Advanced Web Ranking as one of your favorite analytics tool.
Seobility checks your website, by crawling all internal/external pages. All found pages with errors, problems with the on-page optimization or problems regarding the page content like duplicate content are collected and displayed in each check section.
Furthermore, you will get the regular updated reports on new/lost backlinks. Their advanced features such as keyword tagging is designed with clear a focus on quality and usability.
The premium plan starts from $50/mo where you can add only 3 URLs.
SEOquake is an easy-to-use browser plugin that provides you with tons of useful SEO metrics such as Alexa Rank, Google/Bing Index, SEMrush score, Keyword density etc. The plugin can easily be embedded in search engine results for quicker access. Once installed, the icon of this tool will appear on the top right of your screen.
Downloading and installing SEOquake is very easy because this addon is fully compatible with all browsers such as Google Chrome, Firefox, Opera, Safari etc.
Along with organic search data, this tool also provides you with other useful tools like an SEO Audit, Keyword Density report, Internal/External Link analysis, and even social metrics.
Google's Mobile Friendly Test is a tool that allows you to easily carry out a mobile site test telling about a website's score in terms of mobile responsiveness and speed. Just like Google mobile friendly test, the tool is inspired to calculate the score that Google does.
If you are a webmaster or developer, the first step should always be the certainty that the website falls into the mobile friendly category and showing good results in the mobile responsive test. Nowadays, Google gives much importance to the websites that take relatively less time to load and look good on all the device including desktop, tablet, and mobile.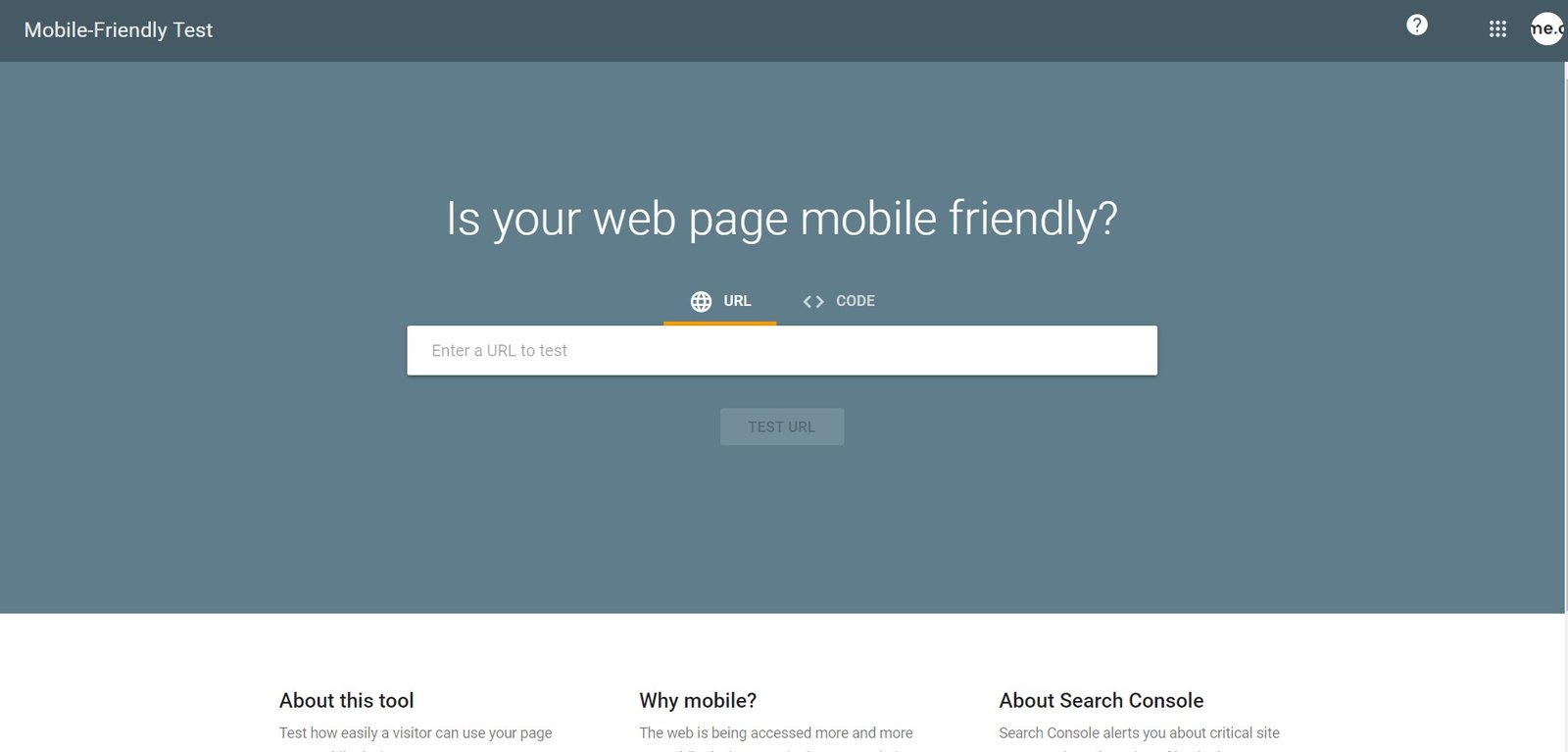 Google PageSpeed Insights (PSI), Webpage Test, and Website Speed Test are always the preferred and trusted tools for running speed tests against any website. The recommendations by the Google page speed test are based on latest industries' best practices for both mobile and desktop web performance.
Furthermore, the SEO score provided by the Google page speed test is not an official ranking factor because it's just a tool that helps you with web page issues. 
If you want more traffic to your website or want to better understand what your market is looking for, you should explore Wordtracker. Wordtracker is a Keyword SEO tool that helps you to improve the website rankings and attract high levels of targeted visitors.
The Basic/Bronze plan starts from $27/mo limited to 1000 keyword results where as the GOLD plan ($99/mo) is limited to 10,000 keywords.
Whether you run a startup or e-commerce business, Sitechecker tool will help you get to the top of Google without having knowledge of complex SEO. With Sitechecker, you can easily run a technical SEO audit which tells you to improve search performance.
Sitechecker also analyzes your search performance every day and updates your to-do list based on changes happening in terms of your website content, website rankings, or new/lost backlinks.
The basic plan starts from $41/mo which is limited to 3 Websites only.
Useful Related Articles: